June E-News
Celebrating 15 Years of Service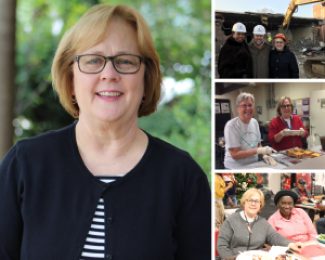 When asked about her best day at Carpenter's Shelter, Mary-Parker Lamm answers emphatically, "Any day someone moves into their own home. The people we serve are the most special part of what we do."
On June 30, Mary retires as Deputy Director after 15 years of service. "Mary's contributions to Carpenter's Shelter are hard to measure because she has done so much," reflects Shannon Steene, Executive Director. "It is clear to me that she feels the mission in her bones and service to others is an expression of her values. They don't come any more committed, talented or hardworking than Mary-Parker Lamm. Carpenter's Shelter is better because of her years on our team."
Mary started as Transitional Services Director in 2007, overseeing the Children's Program and After Care Program. Four years later, she was named Deputy Director and has served in that role since 2011.
Encouraging staff in their professional development has been one of many career highlights for Mary. She is proud that several of our current employees started as shelter monitors and now have leadership roles. Another highlight has been her involvement in a local racial equity cohort; work she plans to continue in retirement.
Mary's plans for retirement include reading and travel. She has also been scouting out homeless services organizations to volunteer in Essex County, NJ where she will be moving. "But for the first six months, I'll be catching up on me." A well-deserved break! Mary, you will truly be missed!
Housing Palooza Update!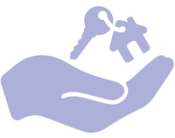 During the first three months of our Housing Palooza (March, April, and May), Carpenter's Shelter assisted 35 clients to obtain permanent housing! These efforts are part of our Rapid Re-Housing program which helps those experiencing homelessness find housing as quickly as possible and stay housed. By connecting people with a home right away, they have a chance to maintain the things we all need to be stable – employment, good health, relationships, and connections to the community.
An essential component of Carpenter's Rapid Re-Housing program is our Housing Location service. Housing Locators, Cathy Smyles, Lisa Floryancic, and Boise O'Neil, work with landlords throughout the greater Alexandria area to identify affordable housing and advocate for our clients.
"The Housing Location services at Carpenter's are very helpful," says Mr. D., a client of Carpenter's Shelter. "I really like that I am part of the process and that the Housing Locators encourage you to take initiative in finding housing. In my situation, I found the apartment and then Ms. Lisa helped me get an appointment, and went with me to see it. Being a realtor, Ms. Lisa really understands the housing situation in Alexandria."
Rapid Re-housing at Carpenter's Shelter also includes short-term rental assistance, continued case management, and connection to services in the community with the goal of long-term stability. We are proud to have a 93% housing stability rate for clients in this program!
Seeking a Deputy Director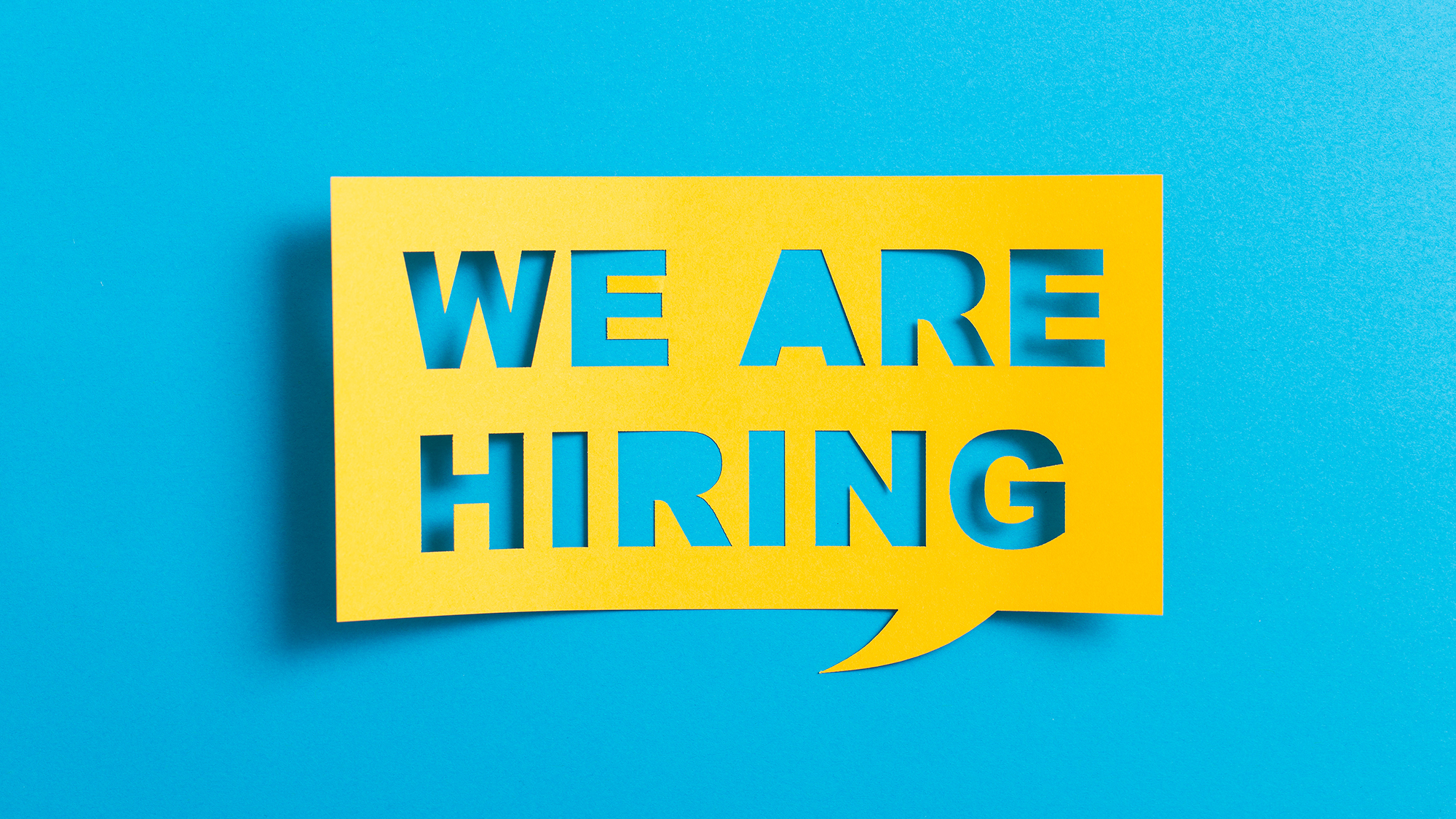 Help us spread the word! We are hiring a Deputy Director and we need your assistance in identifying people in your network for this exciting executive role.
We are casting a wide net to find an experienced professional who brings skills managing teams, strategic planning, and nonprofit finance and operations. More details can be found in the job description. Applications submitted before July 1, 2022 receive best consideration.
Would you help us share this opportunity widely via email, social media, or any other network you believe may assist? You can also recommend someone you think would be a great fit.
We've partnered with Good Insight, a national executive search firm for nonprofits, on this search. Confidential inquiries and nominations may be directed to Isha Haley or Kessa Thompson at CarpentersShelter@good-insight.org.
. . . and counting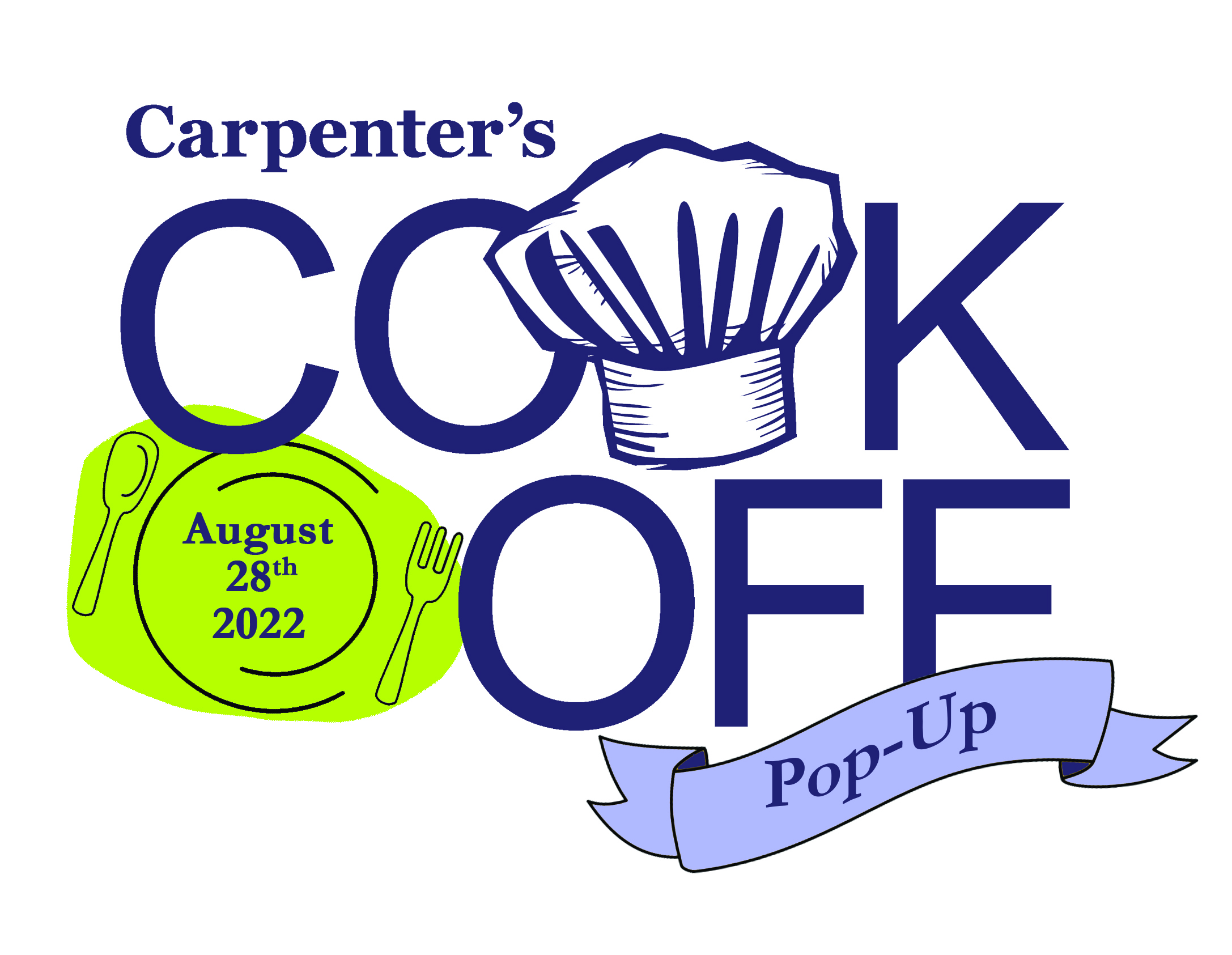 SAVE THE DATE!
Join Us for Carpenter's Cook-Off Pop-Up!
We are thrilled to announce that Carpenter's Shelter will be hosting the Carpenter's Cook-Off Pop-Up on Sunday, August 28, 2022! After two years without our flagship event, we are bringing back the Cook-Off with a twist! Now at 201 N. Union St. in downtown Alexandria, the venue will feature sweeping views of the Potomac. Sample the best dishes of top-rated local restaurants and caterers as you enjoy the views and listen to the tunes of the Jones Point Band. A panel of celebrity chef judges will give awards and foodies of all ages can participate in the People's and Kid's Choice awards. Tickets will go on sale on June 17th on our website.
Interested in Helping with the Cook-Off?
If you are a restaurant or caterer interested in participating in the Cook-Off, please contact Julie Kennedy. We are also looking for auction item donations for our auctions and raffles. If you have any auction items you would like to donate, please contact Sienna Brown.
June 2022

Quick Calendar

June 21st:
6:00-7:00 p.m.
Volunteer Orientation
Please join Community Relations Manager Jamila Smith on Zoom for our monthly volunteer orientation. Click

here

to register.

June 17th
Get your tickets for


Carpenter's

Cook-Off Pop-Up

! Yes, our signature tasting event is back in a fabulous new waterfront location in Old Town Alexandria! Tickets will be available on our website.
_____________

Summer Camp for Carpenter's Kids
Many thanks to the Junior League of Washington and Kiwanis Club of Alexandria for fully funding summer day camp for all children in the shelter this summer. This is a wonderful opportunity for our families!

The
PTO Fitness Center Virtual 5K
on June 24-26 benefits Carpenter's Shelter! This event is open to everyone and NOT exclusive to USPTO employees.
Register
today!

_______________
Many thanks to ARK365DMV for providing a very special meal for our residents, complete with tablecloths, printed menus, and fabulous food!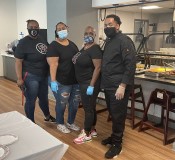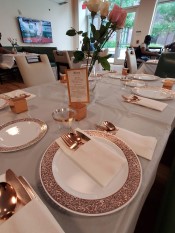 _______________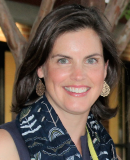 A big shout out to Meghan Hendy as she cycles off the Board of Directors next month after many years of service to Carpenter's Shelter. Meghan was co-chair of the New Heights Campaign, co-founder of Circle of Hope, and Director of Development. We know Meghan will continue to be involved with Carpenter's Shelter but we will miss her expertise and dedication on the Board.
____________
Our 2021 Annual Report is now available on our website! Contact us if you'd like a copy mailed to you.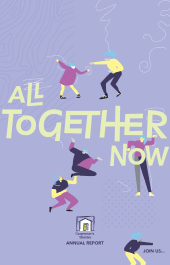 ______________

Wish List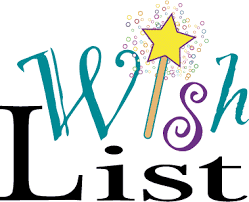 • Grocery gift cards
• Target/Walmart gift cards
• Full-sized lotion
• Size 5/6 diapers
• Individual snack bags
• Applesauce cups