View this message on our website.

FOLLOW US:



April E-News
Spring2ACTion on April 27th!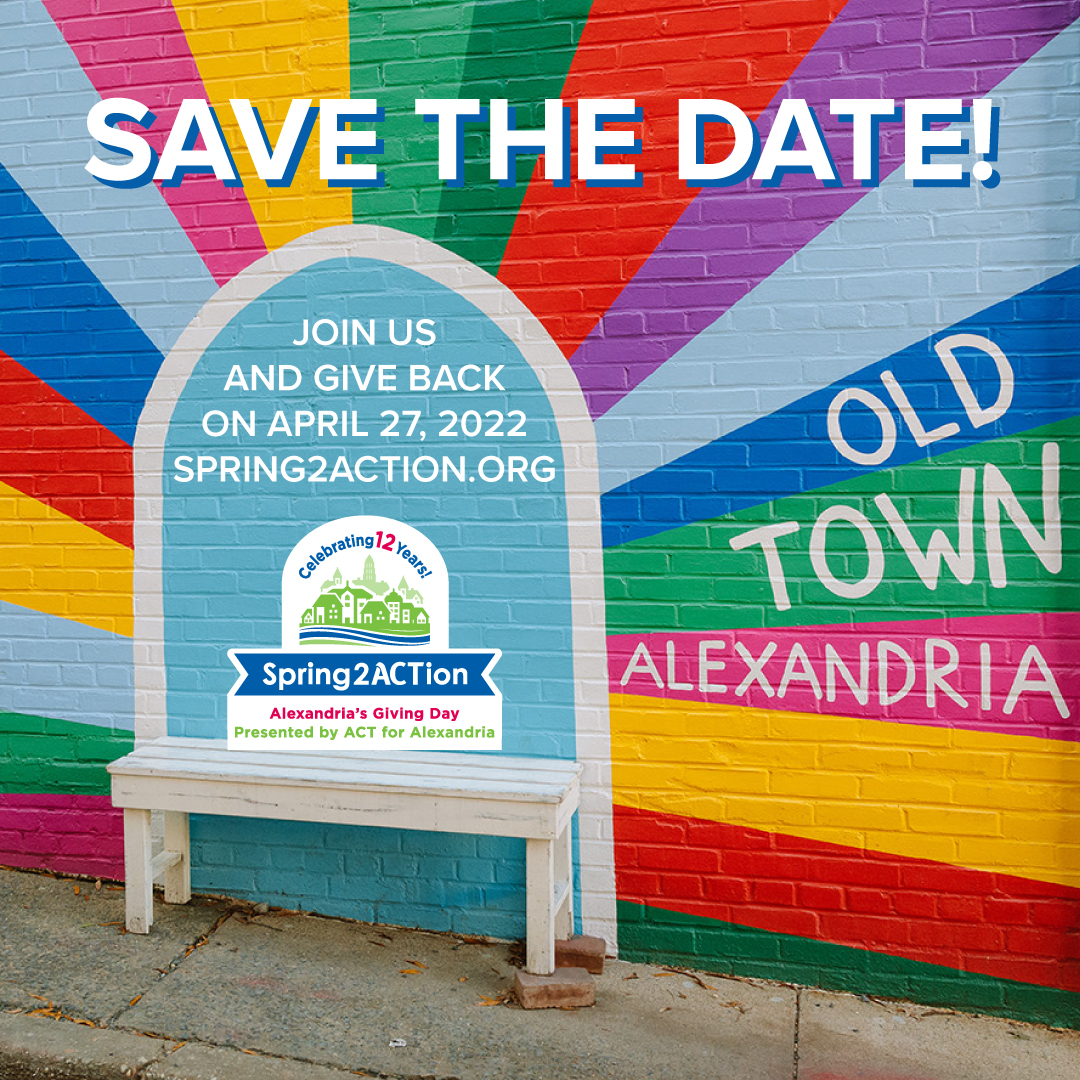 Spring2ACTion is right around the corner! April 27th is the day Alexandria comes together to support local nonprofits doing good work in our region. This year, generous individuals, faith-based communities, and the Mason Hirst Foundation have agreed to match the first $32,000 in donations to Carpenter's Shelter through Spring2ACTion. That means your gift to us will have twice the impact!
ACT for Alexandria gives out fun prizes throughout the day - to nonprofits who bring in the most donors and "power hours" for the most donations during a specific time. Check out their prize section to make your donation go even farther.
Let's rally around what makes Alexandria a great community and generously give during Spring2ACTion. A little can go a long way when we give together on April 27th.
Help us reach our goal of raising $75,000 to serve residents like Michael* whose story is below. Donate at www.Spring2ACTion.org.
"Gradually, Then Suddenly"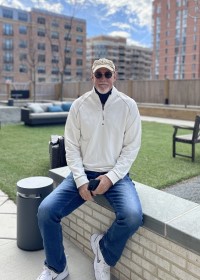 When asked how he became homeless, Michael* paraphrases Hemingway, "Two ways. Gradually, then suddenly."
Michael grew up in Washington, D.C., has a college degree, speaks fluent French as well as some Spanish and Arabic, and owned a successful property company in London. In his 40s, Michael dove into a business venture in the U.K. that did not go well. "I made some bad decisions and cut some corners financially." He ended up spending time in prison in both the U.S. and the U.K.
Fast forward to December 2021 when Michael was released from the U.K. prison and immediately deported to the U.S. He arrived at Dulles airport with an expired ID, an expired passport, no transportation, no place to live, no friends and family to call on, and no credit.
Fortunately, Michael made his way to Carpenter's Shelter. "Carpenter's staff was instrumental in helping me get back on my feet. They provided me with the resources I needed so I could work toward my goals. They not only give you a roof over your head, they give you the chance to concentrate on the things you need to do to get out of the shelter and on with your life."
Read Michael's story here.
*Name changed for privacy.
Board Hub
Today's Guest
:
Jonathan Wolcott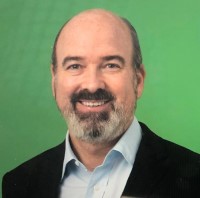 Jonathan is a Partner at Holland & Knight LLP. He joined the Carpenter's board in 2018.
What brought you to Carpenter's Shelter?
I began serving meals at Carpenter's Shelter (CS) about 12 years ago with Grace Episcopal School, a longstanding CS supporter (along with Grace Episcopal Church, where I am a member), and grew to admire the great work CS does and more importantly, how very well it does it. A few years later, I met Val Hawkins as a fellow board member of The Art League, and he, in his persistent-but-always-gentlemanly way, worked on me for several years until I said I would consider applying for the board.
What would you like our readers to know about Carpenter's Shelter?
CS is a dynamic and extremely adaptable organization, with amazing staff who are never satisfied with the status quo. The new building, and the tremendous efforts that led to it, are testimony to that statement. But equally important have been the shelter's and staff's ability to service our clients so well through the daily changes and challenges presented by Covid, and the board's and staff's vision to utilize CS's resources to continually improve and innovate. Readers should also know that CS has an exceptional board – a group of hard-working, thoughtful and truly collegial individuals who care deeply about the shelter and are dedicated to its mission.
As a member of the board of dIrectors, what are you most proud of?
Everyone and everything at CS -- staff and volunteers, each brick in the new building, each email from Shannon (CS Executive Director) about a resident finding a new home or a new operational challenge -- reflects the central principal that all human beings deserve hope. It's powerful and infectious (the good kind!)
. . . and counting
Coming Soon to a Prominent Wall in the Shelter!
After finally settling in, we are now at the step to honor those donors and community members that supported the New Heights capital campaign and redevelopment by installing the beautiful New Heights Donor plaque. Temporary signage was put in place to hold the spot until the new plaque could be designed.
We are thrilled to be able to feature our dedicated New Heights donors in our new purpose-built space. Our community came together in a huge way to undertake this capital campaign and the individuals, companies, faith communities and organizations featured on this plaque went above and beyond to ensure that Carpenter's Shelter would be able to turn our collective vision for a brand new shelter with 97 affordable apartments into a reality.
The plaque is expected to arrive by the end of June. We will keep you posted and let you know when it is in place.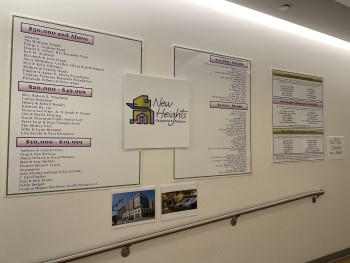 Temporary Installation
April 2022

Quick Calendar

April 19th:
6:00-7:00 p.m.
Volunteer Orientation
Please join Community Relations Manager Jamila Smith on Zoom for our monthly volunteer orientation. Click here to register.

April 27th
Spring2ACTion
Choose Carpenter's Shelter during Alexandria's online giving event!
_____________

NVAR Cares Drives Permanent Housing
NVAR Cares, the charitable arm of the Northern Virginia Association of Realtors, has awarded Carpenter's Shelter a grant for resident transportation. As residents work toward permanent housing, they often need transportation to and from appointments, job interviews, or to move their belongings from shelter to housing. Thank you NVAR Cares!
Fish Tank Brings Smiles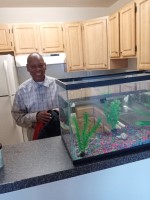 Ms. Lewis celebrates the new fish tank she was able to get when she recently moved into permanent housing! _______________
Pedaling to Independence
Thanks to the scholarship program at Velocity Bicycle Co-op, a Carpenter's Shelter resident received a bicycle so he will have transportation to work and remain stably housed! Thank you Velocity for your valuable partnership!
______________

We are excited to welcome Nicole Bradley as our newest Board member. Nicole is a Principal Account Executive with Amazon Web Services.
______________
Introducing New Staff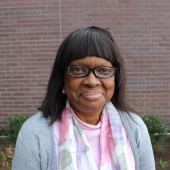 Zadie Hudson is our newest Housing Stabilization Case Manager. She joins us from The Residential Program Center Shelter in Arlington where she worked in the substance use and recovery program.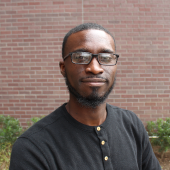 Boise Oneil joins us as a Housing Locator. He comes to us from Attain ABA where he worked with adults and children with autism as a Registered Behavior Technician.
Welcome Zadie and Boise!