December E-News
Holidays at Carpenter's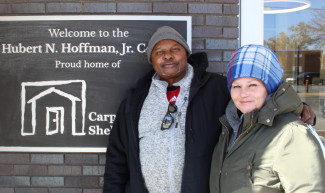 Community clients pick up Thanksgiving gift cards at the Shelter
The generosity of our community is never more apparent than during the holidays! The many in-kind and monetary donations we receive are essential in fueling the work of Carpenter's Shelter. For Thanksgiving, we received 517 grocery store gift cards donated by hundreds of individuals and businesses to support our community clients. We also received incredible support from PCSI, Workhorse Athletics, Beyer Subaru, Rotary Club of Alexandria, APPNA, Brigade of Mercy, Christ the King Church, Circle of Hope, Celebration DC, Advanced Kinetics, Basilica of St. Mary's, Swing's Coffee, and so many more!
Each and every one of the donations we receive makes a difference in someone's life every day. From the funding that keeps our shelter and services running, to the socks, blankets, and winter coats that keep our clients warm - we couldn't do it without you! One community client summed it up best: "This time of year, I'm especially thankful for Carpenter's Shelter and being able to break bread with loved ones in my new apartment."
Light the Way Forward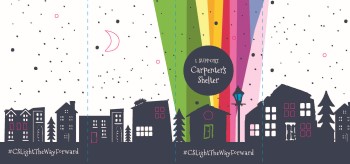 Join us in spreading the light of Carpenter's Shelter throughout our region. As a donor, you will be receiving a "Share the Light" direct mail piece thanks to the incredible pro bono design work of Yes&. Please take a moment to fold the piece into your very own lantern and display it in your window with a battery-operated tea light to show your support for those experiencing homelessness this holiday season. Post a picture of your lantern on social media with the hastag #CSLightTheWayForward. Together we can make a difference!
Board Hub
Featuring our award-winning Board of Directors
Today's Guest: Jim Taylor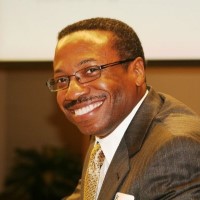 Jim is the Vice President of Leadership Initiatives at BoardSource, leading efforts to position the nonprofit sector to focus on diversity, equity, and inclusion. Jim joined the Carpenter's Board in 2017 and is currently our Secretary.
What brought you to Carpenter's Shelter? My first interaction with Carpenter's Shelter was in 2010. I was a Community Reinvestment Act officer for Capital One and a big part of my job was to oversee Capital One's philanthropic funding to Virginia, Maryland, and DC-based nonprofits active in affordable housing and other community development areas. Carpenter's Shelter stood out to us as being very impactful in serving individuals and families that were homeless, so the shelter became one of my grantees for a few years while I was in that job.
During the same period of time, I also had the opportunity to get to know Shannon Steene, who at that time was the Executive Director of Good Shepherd Housing and Family Services. I greatly respected Shannon's leadership of Good Shepherd and after he joined Carpenter's Shelter, I eventually met with the Carpenter's Shelter board and accepted an invitation to join in 2017.
What would you like our readers to know about Carpenter's Shelter? The board, staff, and volunteers truly prioritize the needs of the individuals and families that we serve in the work that we do and the decisions we make. It's all about addressing our clients' needs and treating them with dignity and respect. I believe it was our desire to serve our clients that inspired the extremely successful New Heights Redevelopment project that led to the wonderful new shelter that we were able to build.
What are you most proud of about Carpenter's Shelter? I'm particularly proud of our board's progress on its ongoing journey with regard to racial equity and its connection to our mission and our work. In the four years I've been on the board, I've seen us become much more racially diverse, and we've participated in trainings and accessed several tools and resources that have equipped us to have more informed conversations about how we can apply an "equity lens" to all aspects of strategies and action plans. There is still much more work to do on our "journey," but I'm encouraged by and proud of the way the board and the staff are focused on bringing an "equity mindset" to our work – a mindset that is especially important given that the vast majority of the individuals and families we serve are people of color.
...and counting!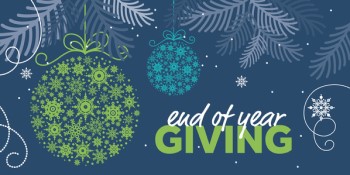 Over the course of this year, more than 600 children, women, and men had a safe place to stay, food to eat, and our programs and services to meet their individual needs. On behalf of our clients, thank you for the support
your
generosity allowed them to receive this year. Every day, we see transformative work taking place here, but there are still many families and individuals in need of our support. As 2021 comes to a close, please know there's still time to make a tax-deductible donation for the 2021 year. We hope you will consider making a donation to Carpenter's Shelter for our end-of-year campaign.
In January 2022, all Monthly Donors will receive acknowledgement of their cumulative gift total from 2021! We greatly appreciate your ongoing generosity. If you are not a monthly donor but would like a receipt of all donations made during 2021, please email Sienna Brown, SiennaBrown@CarpentersShelter.org.
December 2021

Quick Calendar

December 4th, 11:00am:
Cheer us on as Carpenter's Shelter's Circle of Hope participates in Alexandria's very own Scottish Walk!

December 21st:
6:00-7:00 pm
Volunteer Orientation Please join Community Relations Manager Jamila Smith on Zoom for our monthly volunteer orientation. Click here to register.


_____________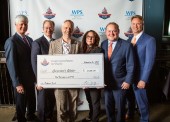 Shannon Steene, our Executive Director, receives a check from Congressional Sports for Charity
Many thanks to Congressional Sports for Charity for providing a grant to support children and families in our Emergency Shelter!
_______________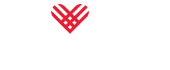 Thank you for helping us surpass our goal on #Giving Tuesday! YOU raised over $80,000 for our neighbors experiencing homelessness!
_______________

Carpenter's Shelter welcomes new staff
We are excited to introduce two new staff members whose experience and enthusiasm are a tremendous asset to Team Carpenter's!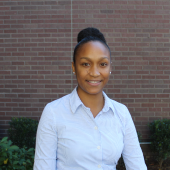 Shada McCarthy is one of our Housing Stabilization Case Managers. Shada previously worked at MBI Health Services as a Permanent Supportive Housing Case Manager for Emergency Housing Vouchers.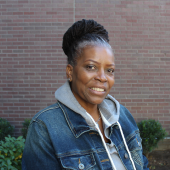 Janine Glenn is our new Administrative Assistant. Janine comes to us from Arm in Arm Ministries and Peer Recovery Centers of America.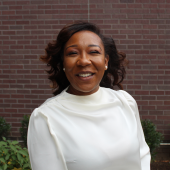 Kisha Joseph is our newest Housing Stabilization Case Manager. Kisha previously worked as a Case Manger at Open Arms Housing in DC.
______________
Holiday Sponsorships

We are looking for gift sponsors for each adult and child in our shelter for the holidays. Click here to sign up to provide holiday gifts for an individual or family. Gifts should arrive in the shelter by Monday, December 13.
_______________

Current Items Needed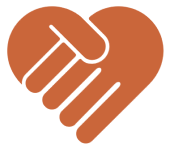 Shower shoes (flip flops)
New hats and gloves (large)
Twin air mattresses
Individual Snacks
Toothbrushes
Coffee mate