Home for the holidays!
A small mircle happend this past holiday season, some hard to house invidiuals celebrated in their new homes!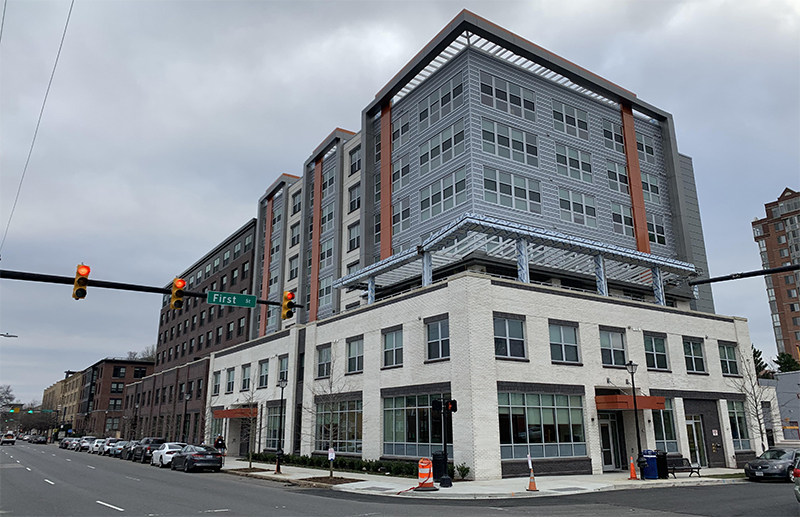 So while we had much to celebrate this holiday season like a brand-new industrial kitchen, a true classroom, a computer room with multiple screens, a library, and a wonderfully quiet outdoor courtyard and a secure playground. What we are really thankful for, are our Permanent Supportive Housing units, a solution to chronic homelessness.
Chronic homelessness is a term used to describe people who have experienced homelessness for at least a year — or have repeatedly been housed and then have become homeless again. This happens because the person is struggling with a disabling condition such as: serious mental illness, substance abuse, or a physical disability. Carpenter's Shelter has always been on the lookout to help these individuals and this year we were able to help in that area.
By adding ten of these type apartments to the affordable housing in the top five floors of the building, we have moved ten hard-to-house people home for the holidays! These 10 people had been with Carpenter's for long periods of time – 9 years on average. They had many things contributing to their extended homelessness and had (in some cases) been through the "system" several times. In short, they needed help. Our permanent supportive housing units became their long-term solution and we will work with them to stably maintain it. This new field of care is part of the shelter's new set of solutions as we embark on our new phase
So, although we're turning the page to a new chapter, our story is long from being over. We're always looking to improve our service and our response and with these new units being made available we're already seeing good things happen. The feelings around the shelter this holiday season are already looking more positive, Michael Shields our Permanent Supportive Housing Case Manager stated "It's with great joy that we offer these new units to some of our men and women and I am already seeing positive results from our ability to offer them".
We couldn't do this without you! With your help and with the help of all of our neighbors we know that we can end homelessness and provide help for those who ask for it.
_____________________________________